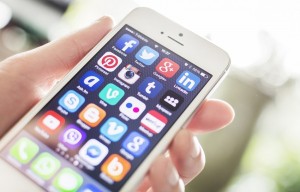 In recent years, the ways people can share information has grown.  It is so easy to send emails, post comments or photos on Facebook or Instagram.  Parties must be very careful about what they say and what they post, especially when there are children involved.
When it comes to social media accounts like Facebook, sometimes the best solution is simply to take the accounts down.  In the alternative, the accounts need to be made private.  Ask someone to help you fix the account if you are not sure how to do it.  Even if the accounts are private, neither parent should ever say anything bad or negative about the other parent.  A friend of a friend of a friend might see a post and report back to the other parent.
Failure to be careful about communications can get people in trouble.  Kentucky now has a case that explains that there are potential legal consequences, including the contempt.
To summarize the basic facts, in Wedding v. Harmon, 2015-CA-000195-MR, Father forwarded emails between Mother and Father about their children and parenting issues to many different people, including teachers, Mother's family and eventually "hundreds of individuals" and on topics such as the pain and misery of the divorce.  He even asked the recipients of those emails to communicate with the parties about the divorce and allegations of domestic violence.
Mother alleged that his conduct was malicious harassment to try to embarrass her as well as cause damage to her professional reputation, and embarrassing to their children.
The Court agreed and ordered the parties "not to forward to others any private email communications between themselves and not to email others with comments regarding the interaction of the parties, the communication between the parties, the details of the parties divorce, or any arrangements to be made through the parties".
Father appealed this ruling, asserting his first amendments right to free speech.  HE LOST.  The Court of Appeals of Kentucky found that (1) Father's emails were constitutionally unprotected conduct intended to harass, annoy or alarm Mother; (2) the injunction was narrowly drawn to proscribe Father's unprotected conduct; and (3) the best interests of the children are supported by the family court's limitation on Father's speech.
If you have any questions about appropriate communication, you should discuss those concerns with an attorney.
We help clients everyday to overcome life's most difficult experiences.
Reach out today and call us at (859) 219-1280 to ask for our help.