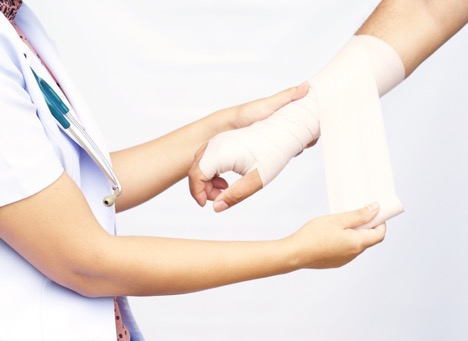 If you are seeking recovery from a pedestrian injury in Lexington, Kentucky (KY) or in Central and Eastern Kentucky, having an experienced attorney can make all of the difference.  For the past fifteen years, injuries to pedestrians have been a pillar of our practice.  We welcome your call and offer a free consultation at (859) 219-1280.
Pedestrian accidents occur more frequently than many people realize.  Every year, about 150,000 pedestrians receive treatment for non-fatal injuries and about 5,000 individuals die from pedestrian traffic injuries in the United States.  Due to our experience, in central Kentucky, cases involving injuries to pedestrians are often referred to our office.
Following an injury to a pedestrian, it is critical for the victim or the victim's family to take immediate action.  An injured pedestrian should call the police as soon as possible after the accident.  The police will create an accident report which will be a crucial piece of documentation.  An officer will collect information including the identities of the parties involved, the name of the insurance carrier providing coverage, and the date, time and location where the injury occurred.  Information in a police report can also provide critical assistance in establishing the liability of the driver.
The victim of a pedestrian injury should exchange contact information with the driver of the vehicle, including the address, phone number, insurance information, and identifying details for the motor vehicle involved, including the VIN number.  Contact information for any witnesses who were present should also be obtained.  Witnesses can provide supportive testimony that the Clark, Cornett, and Smith can use as confirmation for the claim.
An injured pedestrian should seek prompt medical attention.  Even if emergency paramedics are not needed, the victim should still visit a doctor immediately.  The physician will diagnose the injuries from the collision.  If the victim waits to see a medical professional, it can be difficult to prove that the injury occurred as the direct result of the accident.
At the Clark, Cornett, and Smith, we have years of experience evaluating injuries to pedestrians and establishing the fault of drivers.  We also understand how difficult it can be for injury victims to receive fair compensation from insurance companies.  In these difficult situations, we advocate tirelessly on behalf of our clients.
We listen to our clients and resolve their cases with their goals in mind.  Our office is located in Lexington, KY, and we proudly serve Central and Eastern Kentucky.  For a free case consultation, we welcome your call today at (859) 219-1280.