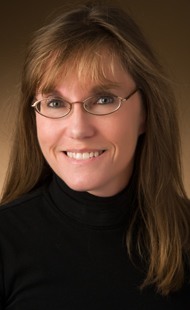 Contact Information
Areas of Practice
Marital and Non-Marital Property

Custody

Timesharing (Visitation)

Grandparent Visitation

Termination of Parental
Rights

Termination of Parental Rights

Jurisdiction

Post-Divorce Matters

Mediation

Wills and Living Wills

Powers of Attorney

Prenuptial Agreements

Adoption
Bar Admissions
Education
University of Kentucky College of Law, Lexington, Kentucky 1998 J.D.

Smith College, Northampton, Massachusetts, 1987 A.B.
Professional Associations
and Memberships
Kentucky Bar Association,
Former Family Law Section Chair

Fayette County Bar Association, Family Law Section Past Co-Chair

Smith College Alumni Association, Bluegrass Area President & Alumni Recruiter
Past Employment Positions
Comprehensive Care, Senior Crisis Line Counselor
Birth Information
Lexington, Kentucky
I concentrate my practice on family law, including divorces, marital and non-marital property, legal and physical custody, maintenance (alimony), timesharing (visitation), child support, grandparent visitation, termination of parental rights, adoptions, jurisdiction issues, post-divorce matters, prenuptial agreements and mediating cases involving all of these issues.
I am a certified family law mediator, and am available to mediate divorces and other family law matters. I am a certified parenting coordinator and am available to conduct parenting coordination for parents who are struggling to implement their parenting plans.
I am a member of the Association of Family and Conciliation Courts: https://www.afccnet.org/. I was formerly the chair of the Family Law Section of the Kentucky Bar Association and the Fayette County Bar Association. I am a member of the board for Micah Legal, a local non-profit providing low cost legal services. In the past I have served on the boards of Family Counseling, AVOL, and the Lexington Chapter of the National Association of Women Business Owners (NAWBO).
I grew up in Massachusetts and attended Smith College there. After graduating, I worked in the mental health profession. Prior to attending law school at the University of Kentucky and entering private practice, I spent many years as the Senior Crisis Line Counselor for Comprehensive Care. I believe that this experience sets me apart from many other attorneys. I am very much at ease dealing with the challenging and emotional issues my clients face.
I take cases primarily in Central Kentucky including Clark, Madison, Scott, Woodford, Bourbon, Jessamine, Anderson, Mercer, and Boyle Counties.
In my spare time, I enjoy reading, watching films, travelling and geneology.
Upcoming Engagements
Stay tuned!
Past Seminars
Recognizing Mental Health Issues in Colleagues and Clients: A Lay-Person's Guide to Offering Help (Tuesday, February 24, 2021)
The War of the Roses: Parenting Coordination in 20201 (Tuesday, February 9, 2021)
Kentucky Law Update on Parenting Coordination
Sheila Donovan will lecture before the Domestic Relations Section of the Fayette County Bar Association about parenting coordination (Tuesday, January 14th, 2020)
QDROs: What Attorneys Need to Know (Thursday, November 14, 2019)
Top Challenges in Family Law: Overcoming Difficult Issues in Family Law (Monday, June 10, 2019)
Divorce Cases from Start to Finish (Wednesday, June 6 – Thursday, June 7, 2018)
Advanced Family Law (Thursday, October 19, 2017)
Parental Alienation and Abuse Allegations (Monday, April 3, 2017)
Divorce Law Guide from A to Z (Wednesday, April 19, 2017)
Family Law from A to Z (Wednesday, February 24, 2016)
Parental Alienation and Abuse Allegations (Tuesday, March 01, 2016)
Divorce Issues (Tuesday, April 12, 2016)
Appointment Form
Please use the contact form below to contact our lawyers/attorneys in Lexington, KY. We serve central and eastern Kentucky, and concentrate in personal injury, family law, divorce, estate planning, probate, domestic violence & so much more.